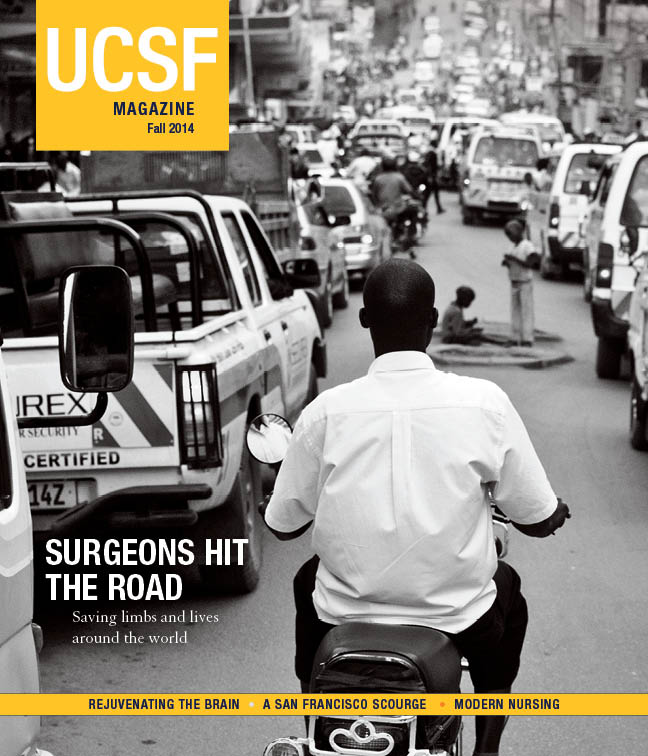 Road Warriors: Innovative Training Program Tackles Orthopaedic Trauma Abroad
UCSF surgeons confront a global killer – injury from trauma.

A Guide To Stanley Park:  Conquering this Vancouver park, one trail at a time
3 Swimming Holidays: Get in the water on your next vacation 

Reconstructing the Global Food System

Why A Four Seasons Chef Ditched The Kitchen To Teach Gardening To Kids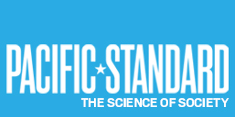 There is No Station 2
An inside look at what it's like when austerity measures lead to direct cuts in your city's emergency services. 

Are Polar Bears Really Disappearing?
Some say they're on the edge of extinction—but locals see a very different reality on the ground.  There are 19 polar bear subpopulations world-wide. Roughly one-third are in decline, another third are steady or increasing and the others haven't been studied sufficiently.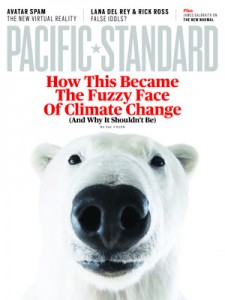 The Fuzzy Face of Climate Change
Advocates and scientists have tied the Earth's fate to that of the polar bear. But what happens if this lumbering giant proves more resilient than the rest of us?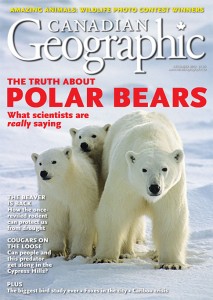 The Truth About Polar Bears
On the western shore of Hudson Bay, it's sometimes hard to remember that polar bears are supposed to be going extinct.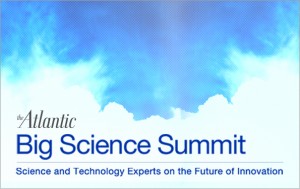 The Atlantic Magazine's Big Science Summit
Live-blogging on the future of robots, computers, cars, planes, and lots of other cool stuff.

Small is Beautiful
Discover hardly there hotels, diminutive dining, and tiny theaters.

Raise the Roof: Super Stargazing
On December 21, the moon will pass through the earth's shadow, touching off a full lunar eclipse. While the phenomenon will be visible from many places, few are as perfectly equipped as the seven geodesic domes of Elqui Domos.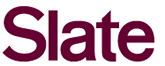 What a Dump
Have you ever wondered why you've never met a Jew named Junior? Or why there are no Herschel Goldstein IIIs running around? An old relative once filled me in: In Judaism, apparently, the Angel of Death isn't the sharpest scythe in the tool shed, and people worry that he might accidentally reclaim the soul of a baby instead of the senior citizen whose time has come.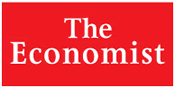 July 23, 2010
Jetting off to summer camp
AMONG those cutting corners and moaning about the dismal economy, there's at least one group that hasn't got the message about curtailing travel costs: children going to summer camp. For the East-Coast rich, banishing one's offspring to the hinterlands is a time-honoured summer tradition. But with camps spread out from Maine to Pennsylvania, getting the kids out of Manhattan can be a huge hassle.

June 1, 2010
Oakland vs. Brooklyn
Sure, there are cool urban centres everywhere. But Oakland, California, and Brooklyn in New York City, have pulled ahead of the pack with their wicked local cuisine and buzzing bands, plus two attention-hogging cities to rebel against. Two proud locals get into a heated debate about why their town is the coolest in America. Read the article…

March/April 2010
"What you're going to need to do," the woman whispers, "is concentrate really hard on using your third eye." She wraps her flowing white robes around her shoulders to cut the early morning Gulf Island chill and looks at me with sudden suspicion. "You do know where your third eye is, don't you?" Read the article…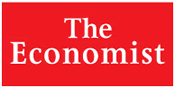 January 8, 2010
Flights of compassion
EVEN with recent world-flattening, globalisation still requires the occasional trip to a place outside one's comfort zone. And while pungent hotel rooms and mysterious kebabs make for good stories, what happens when you need serious medical attention and prefer not to take your chances on the local healing poultice?


Winter 2009
Riding peak to peak
As you learned in your first geometry lesson, the shortest distance between two points is a straight line. And while that may be true in the classroom, if the two points in question are the snow-capped summits of two 1800 meter peaks, you're going to need wings or a jetpack to get from A to B.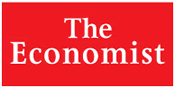 November 20, 2008
Unbearable pursuits
"WE DON'T have no vegetarians here," says James Qillaq, a long-time resident of Kanngiqtugaapik in Canada's Nunavut territory. North of the 70th parallel, where winter temperatures regularly drop below -30°C, "nothing can grow in the ground, so the only thing we eat is animals." Inuit like Mr Qillaq have been hunting here for generations, and though sledge dogs and spears have been replaced by snowmobiles and rifles, the prime target remains unchanged: polar bears.
September 9, 2009
Walking with dinosaurs
PUTTING water in a bottle was an early way to charge money for something that really ought to be free. Offering extra legroom–at a premium–was a solid scheme to make a profit by allowing people to sit. But monetising the act of walking has been a little trickier.

March/April 2008
Yukon River Quest
  I made my first trip to the Yukon to meet my wife's grandfather on his deathbed. It was February, dark all day long and exponentially colder than anyplace I had ever been. I stumbled into the hospital room, shedding mitts, hat and borrowed parka in order to shake old Hector's hand. He looked me over with a skeptical, half-blind eye and said to my wife, "So this is the guy you found for yourself in San Francisco, eh?"
The Experts' Guide to Doing Things Faster: An Excerpt
Despite what you may have been led to believe, there is no such thing as "half-awake." For that matter, there's no "half-asleep" either. You're either awake or you're asleep, end of discussion. If you can recognize this simple fact, if you can really make it your mantra, then you're ninety percent of the way to waking up quickly. 

August 2007
ANATOMY OF A CAR CHASE
The nearly four-minute race through Manhattan near the end of this month's The Bourne Ultimatum may stand as one of the greatest car chase scenes in Hollywood history. Read the article…

NPR Commentary – April 11, 2005 Answering the Tough Question: 'How was your shift?' Commentator Zac Unger is a firefighter in Oakland, Calif. He doesn't say much to his wife about what happens at work because he doesn't want her to worry any more than she already does. Listen to this story…

A Controlled Burn
In the produce section of my local supermarket, there's a warning bell that goes off just before the mist jets spray the piles of vegetables. I suppose it's a good thing–you don't want the old ladies to get their polyester sleeves wet while they're picking through the arugula. The trouble is that this fake storm warning sounds just like the alarm that rings inside my firehouse to tell me it's time to go to work.
East Bay Express
Roll Over Canines have invaded the memoir genre. – March 30, 2005 It was either Groucho Marx or a T-shirt slogan attributed to him that said: "Outside of a dog, a book is a man's best friend. Inside of a dog, it's too dark to read."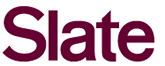 Links to articles posted on Slate Magazine (all links on this page open in a new browser window)
Percy Diary – October 28, 2002 My daughter Percy was born two weeks ago yesterday. And because she showed up three months early, there are still about 11 weeks to go until the day she should have been born. My wife Shona and I had planned to use the last trimester to make the spare bedroom into a nursery, take some parenting classes, and go on one last just-the-two-of-us vacation to Hawaii. Instead, my precocious little girl arrived on her own schedule…
Anthrax – October 23, 2001 I once took a fire department class titled "Weapons of Mass Destruction." Only half-jokingly the instructor gave us a cardinal rule for dealing with chemical or biological attacks: "Remove badge, mingle with crowd." Whether we feel comfortable with it or not, we've tragically learned that police and firefighters are the first line of national defense against terrorism.
On the Ground at Ground Zero – October 11, 2001 Everyone says that pictures cannot convey the destruction in Lower Manhattan. Now, having been there, working as a rescuer, I know that the pictures are perfectly accurate. It is reality that is hard to comprehend.
Search and Rescue: A Firefighter's Ambivalent Take – September 16, 2001 Sitting in the firehouse on Tuesday, watching the towers fall, we were all shaken by how powerless we felt. I needed desperately to go to work, and within an hour I got a phone call summoning me to Oakland's Urban Search and Rescue cache. USAR is a nationwide program overseen by FEMA and run by local fire departments. There are 28 teams around the country – 27 now, as New York's team has been gutted.
Fire Diary – May 21, 2001 We got our asses kicked last night, and I'm going off shift feeling grumpy and disoriented. We had three runs after midnight-not a single one worth going to-and I never really got back to sleep. My room at the firehouse overlooks a dark street that is full of transvestite hookers plying their trade.

Links to articles printed in the Berkeley Daily Planet
View complete list of articles.
Book Reviews
Links to books reviewed by Zac Unger (all links on this page open in a new browser window)
This Common Secret – January 12, 2008 San Francisco Chronicle, My Journey as an Abortion Doctor By Susan Wicklund, with Alan Kesselheim
On the Fireline – November 16, 2007 San Francisco Chronicle, Living and Dying With Wildland Firefighters By Matthew Desmond
The Big Eddy Club – June 12, 2007 San Francisco Chronicle, The Stocking Stranglings and Southern Justice By David Rose Read the review…
All God's Children – February 11, 2007 San Francisco Chronicle, Inside the Dark and Violent World of Street Families By Rene Denfeld
When the plague reached paradise – December 19, 2004 San Francisco Chronicle, Plague and Fire. Battling Black Death and the 1900 Burning of Honolulu's Chinatown by James C. Mohr
Performance Anxieties Joshua Braff's dad used to make him sing at parties. – September 29, 2004 East Bay Express, The Unthinkable Thoughts of Jacob Green by Joshua Braff.
On her own terms, in her own time Florence Nightingale as seen by the ones who knew her best – September 5, 2004 San Francisco Chronicle, Nightingales. The Extraordinary Upbringing and Curious Life of Miss Florence Nightingale by Gillian Gill .
The Beat Goes On – May 23, 2004 The Washington Post, Blue Blood by Edward Conlon.